Owner of Spookmanor is ill and needs help. Please help if you can.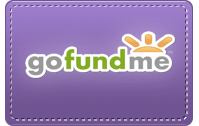 ---
---
Theater Room

New Produced Videos!
Spookmanor Productions Films & Documentaries
Episodes Included in our theater:
New scary movie! "Happy 4th my Dear"
Funny paranormal, ghost investigation blunders. Part 1
Haunted Miner House
Episode 1 :The Capitol building in Washington D.C. "Tales of a Haunting"
Episode 2: Las Vegas, Gambling, Nightlife and Ghosts?
Woman behind Spookmanor Productions:Billie Peel
9/11 Evp Capture/Tribute
Ghost Street Dancing
9/11 EVP or spirit voice, calling for help
Audio Session with "M.J."

---
---
Paranormal "Examiner" Articles
Written by; Billie Peel

Paranormal articles in drop-down menu.
Anyone can write for the "National Examiner"
Apply Here
---
---
Our Books

Recently Published
"Titanic Gives back Love"
an Irish Love Story.


Paperback (Lower Price!): $6.00
---
Spookmanor Ghost Club
Series 1
"The Screaming Dog"(For Mostly Pre-Teens & Up)



Paperback(Lower Price!): $6.00
---
Help Me Into The Light
"A Guide For The Afterlife"
Great seller!(Adult Audience)

...


Paperback(Lower Price!): $5.99
Kindle Price: 2.99
---
Our Pola
"A Polish Woman's Journal"


Paperback (Lower Price!): $5.99
Kindle Price: 2.99
---
Our New Children's Book

The Borings
"Adventures Building A Patio"
(Juvenile/Childs Book)

Illustrated Paperback(Lower Price!): $9.13